Guangdong implements action plans for low ...
碳汇基金会国际部
专业号 2021/12/10 10:17:20
Guangdong implements action plans for low carbon emissions, exceeds target
By Qiu Quanlin in Guangzhou | chinadaily.com.cn | Updated: 2021-12-09 09:38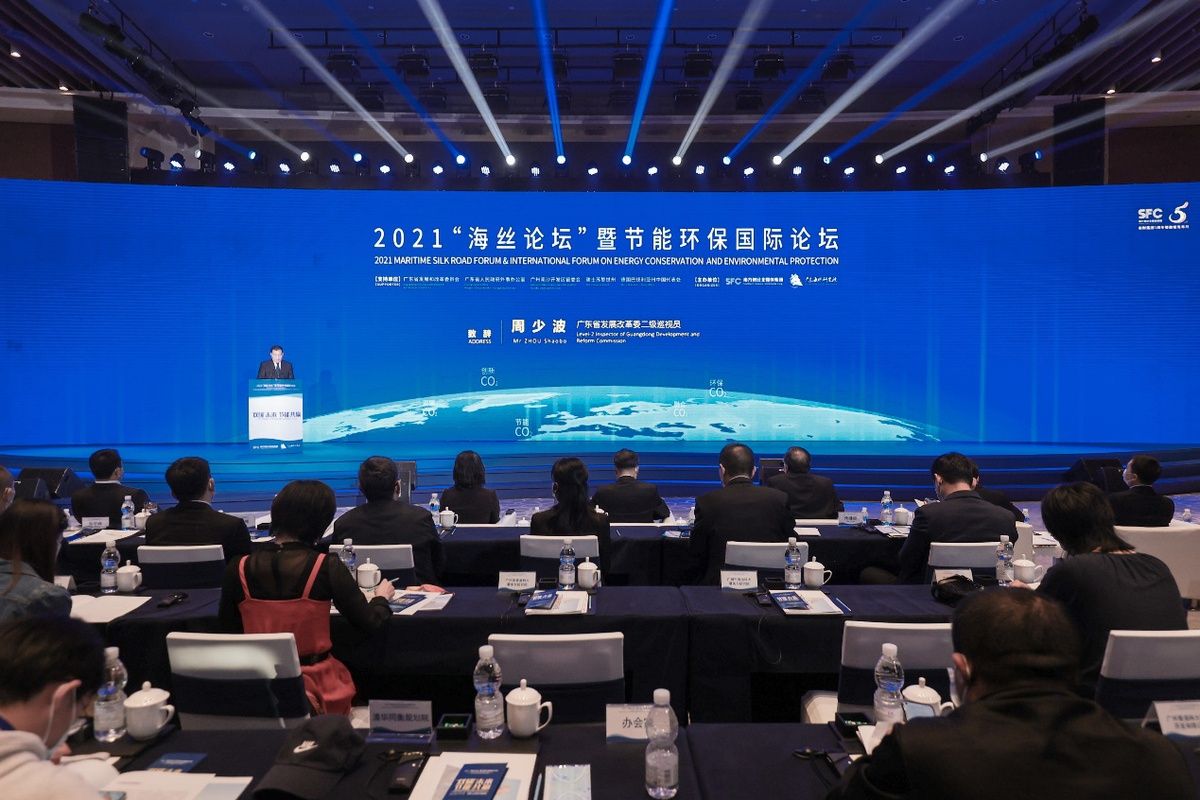 Guangdong province, an economic powerhouse in South China, has exceeded its carbon emission reduction target by exploring carbon emission trading based on total control, according to sources with an international forum on energy conservation and environmental protection.
"Guangdong has developed a multi-level low carbon pilot system, formulating plans of carbon peak and neutrality," said Zhou Shaobo, an inspector of the Guangdong Development and Reform Commission.
As one of the first national low-carbon pilot provinces, Guangdong has implemented a series of action plans including those for energy conservation and emission reduction, responses to climate change and those in the fields of greenhouse gas emission control, according to Zhou.
Zhou was speaking during an international forum on energy conservation and environmental protection, which was held recently in the Nansha district of Guangzhou, the capital of Guangdong province.
By promoting green and low carbon development, Guangdong has supported 10.9 percent of the country's total economic output, with about 7 percent of the total energy consumption and 5 percent of the total carbon emissions, according to Zhou.
The added values of advanced manufacturing and high-tech manufacturing industries in Guangdong account for 56.1 percent and 31.1 percent of the industries above designated size respectively, thanks to continuously optimizing the economic structure, according to the sources with local government.
As of July, the cumulative trading volume of Guangdong's carbon emission quota was 191 million tons, with turnover reaching more than 4 billion yuan ($630 million).
According to Dong Ke, deputy Party chief of Nansha, the booming district in the Guangdong-Hong Kong-Macao Greater Bay Area has accelerated the layout of hydrogen energy industry, development of a natural gas trading center, natural gas hydrate (combustible ice) research and development and commercial development headquarters base.
"We are making efforts to construct a modern industrial system oriented to digital economy, green economy and marine economy, relying on major platforms such as the Guangzhou Futures Exchange to build a carbon emission rights futures market," said Dong.
qiuquanlin@chinadaily.com.cn